The Telos Alliance showed a brand new Linear Acoustic product at IBC2018: Linear Acoustic ARC. What kind of product is this? We'll let you know in this news item!
Linear Acoustic is a member of The Telos Alliance and introduced a new product at the IBC2018: the ARC. This brand new loudness processor is made especially for the tv-branche and has two stereo processing sections. Besides that, the ARC also has a SDI in- and output which allows you to use every SDI audio channel and the possibility to shuffle between these channels. On top of that: ARC is compliant with AES3 and LiveWire+ AES 67.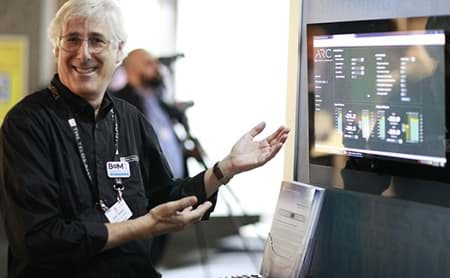 Linear Acoustic has over 18 years of experience with AERO processors, which results in intelligent algorithms with a lot of control and reliability. Controlling the ARC can be done with every HTML5 internet browser and is as easy as can be. You can choose from various loudness standards and the ARC will fix it.
The big benefit of the ARC is the accessibility and the low costs. Even for short budgets; the ARC is a great option!
Linear Acoustic ARC Televisie Loudness Processor - € 4 048,29, get your 3% discount in our webshop!