At a time when a large proportion of people work from home, we are increasingly dependent on telephone calls. What consequences does this have for an audio branding studio like Earforce? Reinder of Earforce came to Triple Audio by a news item about Comrex Opal. He and his colleagues were curious about the possibilities of Comrex Opal and contacted us soon. By now Reinder uses Comrex Opal very regularly and therefore it's time for a review!
Prior to Comrex Opal, Earforce used a line out from a phone or laptop. For a recording at a voice-over at home, the recording was sent and dialed in using Skype, for example,' says Reinder.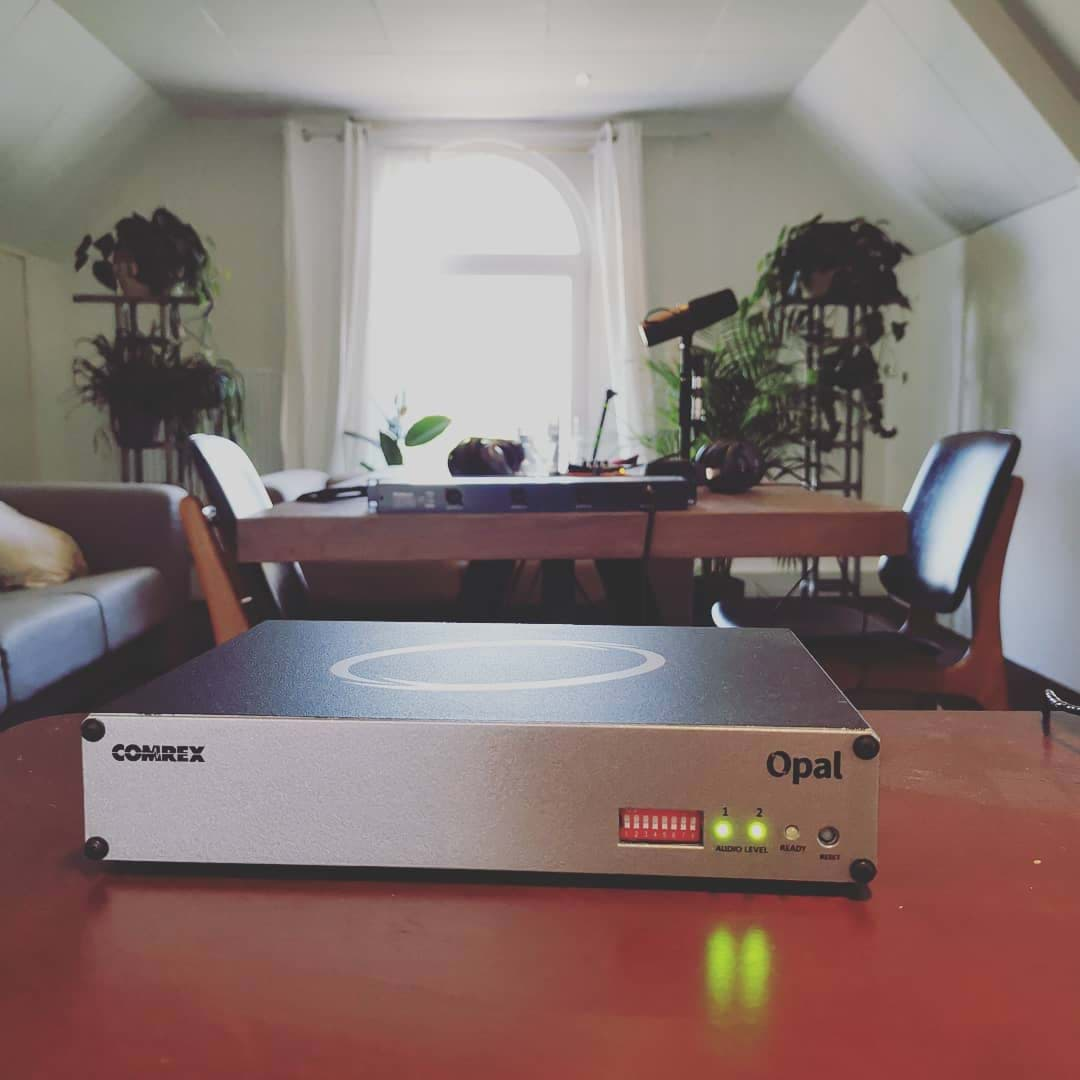 Comrex Opal is currently used to dial into podcasts and for voice-over recordings at home. Reinder: 'We want the highest quality audio, without people having to come to the studio. In addition, with Comrex Opal we can record the raw audio signal directly into Pro Tools'. Comrex Opal is experienced by Earforce as very user-friendly. Reinder: 'You send a link and the person is directly in the studio! The user quality is much better than via the usual VoIP service'. The guest is also very satisfied with Comrex Opal: 'The quality is high, the receiver hears someone talking through a beautiful microphone', says Reinder.
Want to know what Comrex Opal can do for you? Please contact us
Take a look at the Earforce studio with Comrex Opal: https://www.earforce.nl/studio-5/