We're plunging into the deep end! Since a couple of weeks FunX uses a smartly designed AES67 AoIP network. The four cities of FunX (Amsterdam, Rotterdam, The Hague and Utrecht) transport real-time audio without compression or reduction. But, why would you do this? Does it really deliver something? Yes it does!
Replacement by AES67 AoIP Streams
In many situations STL (Studio Transmitter Link) connections are realised by means of audio codecs or on the basis of telecom standards. This is also the case with FunX, where the APT Horizon IP codecs have been used for more than 10 years. These, then already very transparent and high quality audio codecs, delivered the audio signal in high quality to the Omnia.9SG's at the transmission locations. This yielded very good results and has provided years of loyal service. The codecs have been replaced by AES67 AoIP streams and the audio signal is now even better!
Rob Scholtes, Manager Technology at FunX: 'My first impression is that the Livewire sounds even more transparent than the APT, which was already good. Also the low sounds with more impact. Because of the direct Livewire connection, there is a lot of circuitry in between, so you can really hear it!
Audible more transparent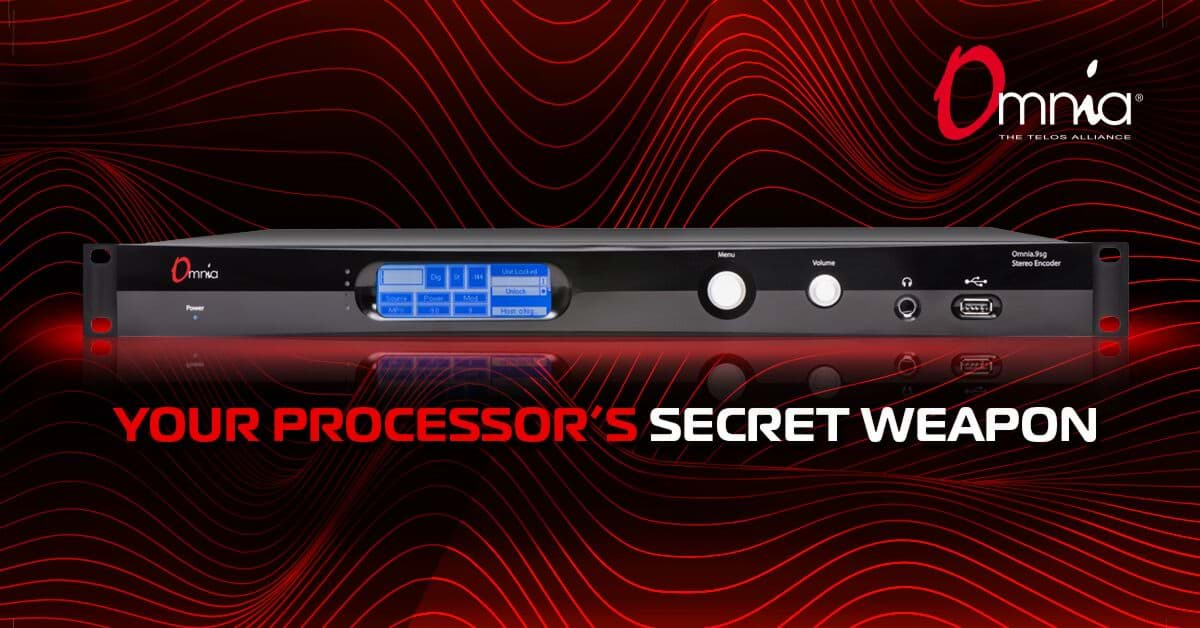 Reducing the number of A/D, D/A and D/D conversions and eliminating the Enhanced aptX codec make the audio transport not only theoretically but also audibly more transparent. An analog to digital conversion or vice versa is not necessarily bad. However, each conversion adjusts the integrity to a small degree. Treating the audio signal linearly and in the same domain of the signal path is the ideal situation. Livewire+/AES67 AoIP provides linear (without compression) 48 kHz sample rate and 24 bit sample depth in stereo and real time audio transport. The Omnia.9SG stereo generator, which compiles the MPX FM transmitter signal, is capable of receiving Livewire+/AES67 streams. This has made it possible to offer the transmission line audio linearly for all FunX FM transmitter locations. The transport of AES67 streams involves KPN EVPN connections between the FM transmitter locations and cities.
Homage to Livewire+/AES67!
During the realization it is of course the intention that this goes as unnoticed as possible. The old APT codecs introduced some delay, on the contrary to Livewire+/AES67. This even added, temporarily, extra delay to the AoIP streams so that no difference was audible on-air during the switchover. This ensured that an A/B comparison could also take place.


I thought the APTX was already transparent, but indeed Livewire sounds even more transparent, says Rob. The difference is audible, even if you listen to FM on a good radio. I didn't expect the difference to be so big, homage!'.
Do you want to know more about the infinite possibilities of AoIP? We can tell you all about it, contact us!