Behold! The close cooperation of Triple Audio and the Telos Alliance, and user feedback has led Axia to the development of the new fader module as shown in the picture below.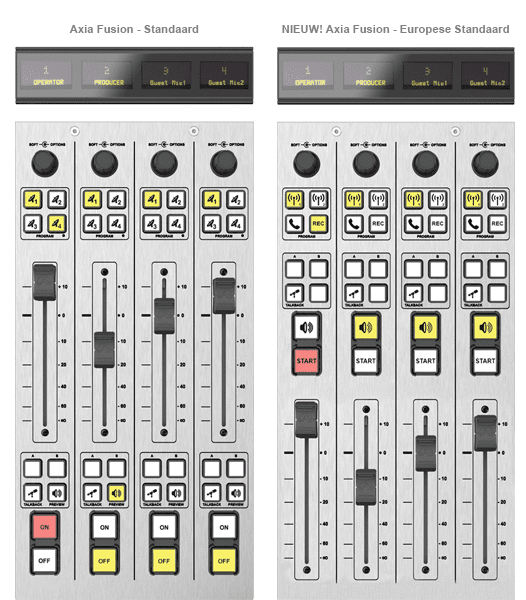 This new Axia Fusion fader module is developed especially for the west-European market. As you can see, the main difference is that the new module has the faders placed at the bottom, and the start/cue buttons placed above them.
Also interested in the brand - new West - European Axia Fusion fader module? Contact us directly for more information!